Who wore it better? Within the last three months, the white pantsuit has been the focus of not one but two nationally broadcasted exclusive interviews.
Naturally, I got curious. Two high profile women pick a white pantsuit for a decisive interview where they promise to tell their story. A coincidence? No, in the world of Fashion PR, none is left to chance.
Let's set the scene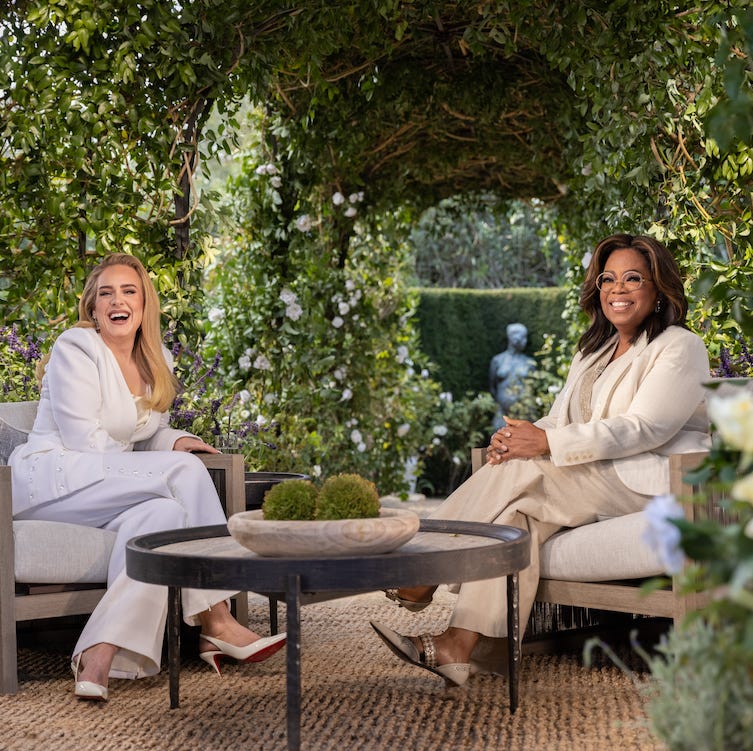 For Adele, it was for a sit down with Oprah to discuss her long-awaited album and mark her first press tour in 7 years. The Christopher John Rogers number harmoniously complemented the greenery and white roses in the background. It felt calming and somewhat cleansing to the eyes. I think that it made the interview feel more intimate, like a conversation with old friends. Getting the tailoring right on a suit was vital to the success of the look. The white hue also worked in favor of creating that whiff of elegance. While the 30-year-old singer looks effortless in this white combination, it remains to the trained eye, a strategic move by her Team to style her in pieces and silhouettes reminiscent of the 1930s Hollywood Glamour. The look is as timeless as her music. Even now, she never strays away from black and cream color. It's as if she just escaped from an old black-and-white movie.
Why white (or any of its adjacent hues)?
Well, the color holds many connotations.
White has since the early 20th Century been a symbol of western feminism. It was one of the three colors of the Women's social and political union credited as the force behind the suffrage movement. It has since evolved into a symbol of female solidarity (Anothermag).
Besides, the choice of the white or any adjacent hues symbolizes purity and cleanliness. It also indirectly projects a sentiment of trust over its wearer. Fun fact: the Latin word for white, candidus, is etymologically related to candid which means to be frank and honest. White also stands for elegance.
In addition, studies have shown a strong link between menswear and respectability. Women have used suits to convey seriousness and a will to be in full control of their power. (want to learn more, click here).
And for Jamie Lynn Spears?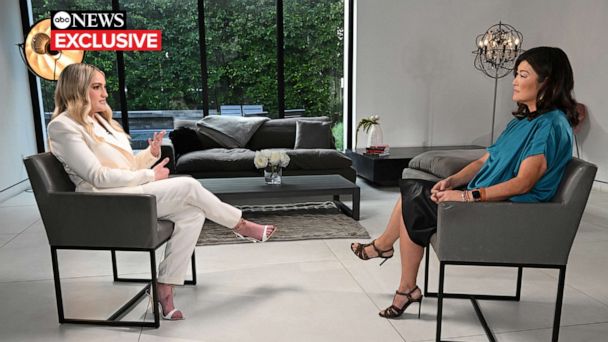 For Jamie Lynn Spears it was for an exclusive GMA interview to discuss her controversial new book about her experience as the sister of America's beloved pop star. To no one surprise, Jamie Lynn Spears's sit-down had very high stakes. Last year, Britney Spears's very public legal battle to end her conservatorship was met with firm public support, and Jaimie Lynn's involvement was heavily discussed. As per her book, Jamie Lynn aims to control her narrative. She was styled in a broad shoulder cream pantsuit, loosely fitted on her frame. While the broad shoulder detail is a current runaway favorite, it could have benefited from better tailoring. As a result, the look felt "off" and impersonal.
Based on the reactions on social media, most folks weren't swayed by what was perceived as a "classic PR tactic".
Sry Jamie Lynn… no white suit is going to save your reputation. Classic PR tactic wearing white. We see right through you. #FreeBritney #JamieLynn pic.twitter.com/6haU3t3YIm

— POP CULTURE NEWS (@CulturePopp) January 12, 2022
Nevertheless, it is impressive how much thought can go into a celebrity look. Visuals are the first point of impression, and while they certainly hold power, they cannot shield you from the outcome of your actions.
---
---